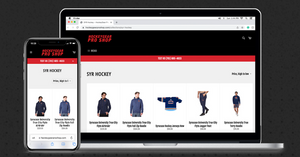 NEED A TEAM STORE?
Spittin Chiclets Custom Gear
Boston Spittin Chiclets Collection
Boch Blazers Store
GROWING THE GAME ONE CUSTOMER AT A TIME.
We pride ourselves on taking care of each person that shops with us - online or in store. We understand each of your needs are different. We are ready and happy to help each and every person.
BOSTON SPORTS INSTITUTE